Cryomaxx Kryo & Kosmetik
Kosmetik Erlangen - Für Balance, Wohlbefinden und eine strahlend schöne Haut
Gönnen Sie Ihrer Haut wohltuende Pflege mit hochwertigen Pflegeprodukten und professionellen Technologien. In Kombination mit der richtigen Pflege daheim erwecken wir Ihre Haut zu neuem Leben. Es erwarten Sie entspannte Gesichtsbehandlungen mit Soforteffekt und nachhaltiger Wirkung in einer Wohlfühlatmosphäre. Wirken Sie mit der Kraft der Kosmetik Ihren Falten bewusst entgegen und freuen Sie sich auf einen verjüngten und strahlenden Teint. Unsere zertifizierten Fachkräfte beraten Sie gerne rund um die Themen Kosmetik, Gesichtbeshandlungen & Co. Termine bitte telefonisch vereinbaren.
Cryomaxx Kryo & Kosmetik
Rathausplatz 3
91052 Erlangen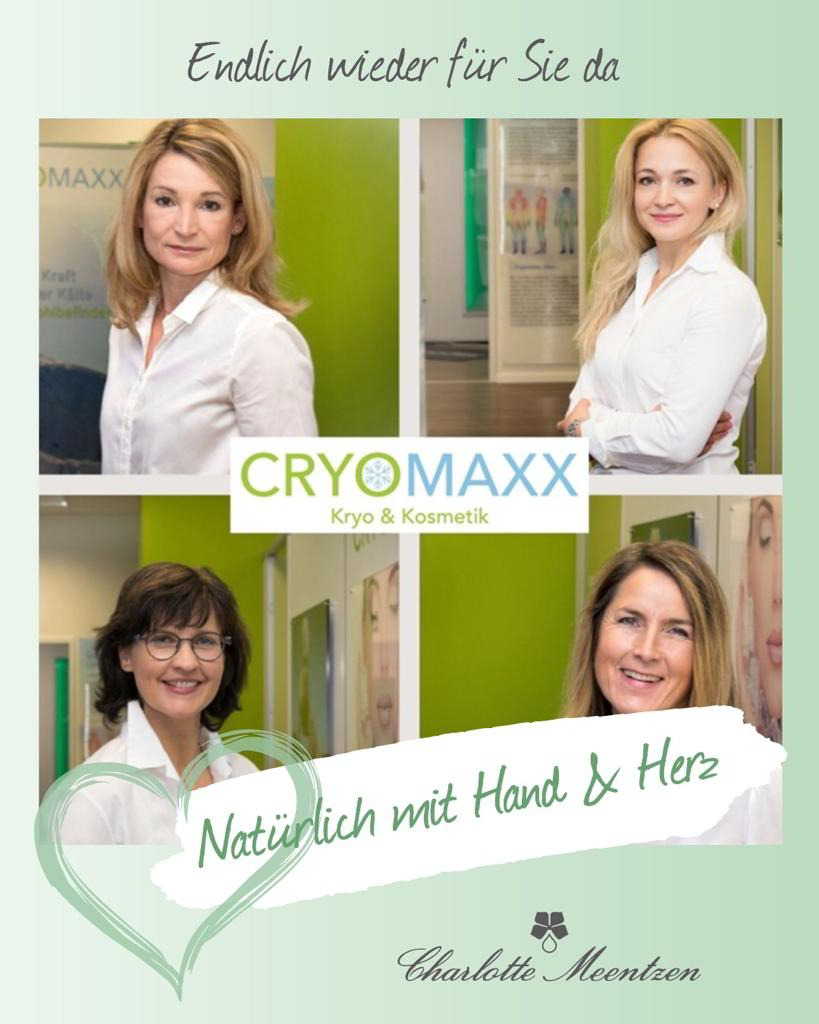 NBB Gesellschaft für InnovationenmbH
Kosmetikerin, Fachfußpflegerin
Voucher for selecting your personal cosmetician
Support your cosmetician 
and profit from a voucher for your next order and register for the newsletter.
Choose as personal cosmetician
Terms
Your Advantages On Location
Competent advice


Find the best fitting product





Protect the environment


Buy your products locally and save delivery time and costs.
Cryomaxx Kryo & Kosmetik
Rathausplatz 3
91052 Erlangen
This functionality requires cookies from Google. You have not agreed to the use of those cookies.