Aloe Vera Sensitiv
Conditioning Cream
without von mineral oil components, silicones und PEGs

vegan
50 ml
Content 50 ml
(Base price 348.00 € / 1l)
Product Code: 116
incl. vat excl. shipping cost
Available for delivery within 1-2 working days
Free shipping from 49.00 € *
Aloe Vera Sensitiv Conditioning Cream
by Charlotte Meentzen
A moisturizing cream that protects and nourishes the skin with high-grade vegetable oils and extracts of aloe vera, mimosa and coneflower. It supports skin metabolism and helps to soothe irritated and stressed skin. Alleviates skin redness and inflammations. Leaves skin feeling smoother and improves skin tone. The skin looks healthy again and is soft and supple.
Reviews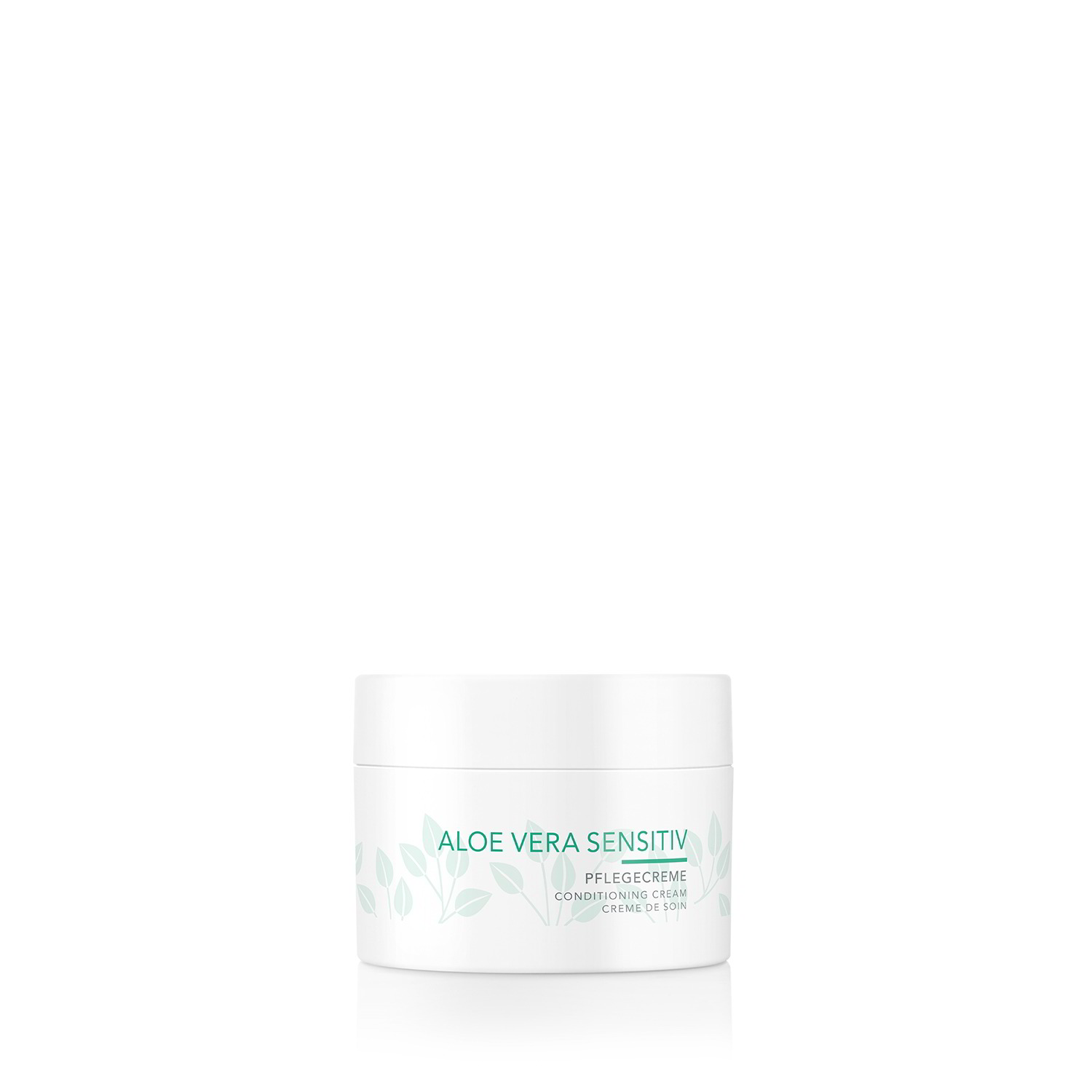 Aloe Vera Sensitiv
Conditioning Cream
5.0
This product has 5.0 of 5 stars.
We collected 1 reviews.
anonym

Verified Buyer

Reviewed on Jun 15, 2023

Super Creme

Skin Type:

Normal to Combination Skin

Usage Duration:

1 - 6 Months

Ich habe in meinem Kosmetikstudio sie Aloe Vera Anwendung genossen und als Probe die Pflegecreme erhalten. Davon war ist so angetan, dass ich mir die Creme gleich gekauft habe. Sie zieht schnell ein, riecht angenehm und ist sehr leicht.