Sebum Reducer Day and Night Conditioning Cream | Impure Problem Skin | Type of Skin | Face | Products
Sebum Reducer
Day and Night Conditioning Cream
without von mineral oil components, silicones und PEGs

vegan
50 ml
Content 50 ml
(Base price 298.00 € / 1l)
Product Code: 1004
incl. vat excl. shipping cost
Available for delivery within 1-2 working days
Free shipping from 49.00 € *
Sebum Reducer Day and Night Conditioning Cream
by Charlotte Meentzen
This gentle care for the impure, oily areas of the skin regulates sebum production and therefore prevents excessive shine. The interaction between the extracts of Mimosa tenuiflora and liquorice roots and zinc has an antibacterial effect; blemishes and inflammation are combated effectively. The complexion is visibly improved through regular use and the skin appears clear, smooth and pure again.
Reviews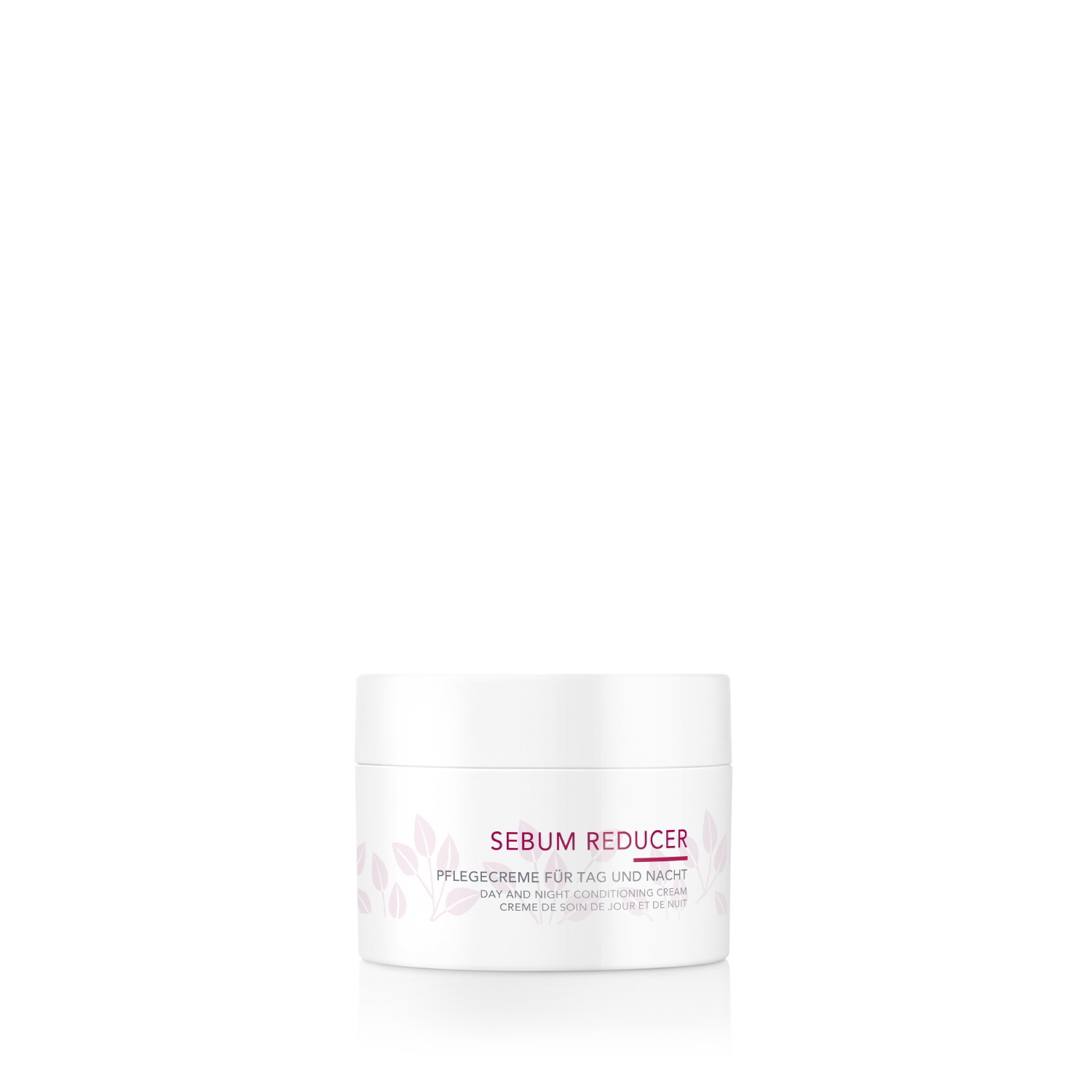 Sebum Reducer
Day and Night Conditioning Cream
4.3
This product has 4.3 of 5 stars.
We collected 3 reviews.
Heidi S.

Verified Buyer

Reviewed on Oct 28, 2023

angenehm

Usage Duration:

1 - 6 Months

angenehme leichte creme, riecht gut, fühlt sich gut an

Anonym

Verified Buyer

Reviewed on Sep 7, 2023

Gut

Anonym

Verified Buyer

Reviewed on Jun 24, 2023

Perfekt für Jugendliche

Skin Type:

Impure Problem Skin