Derma Control Roll-on Deodorant Fresh | Dry Skin | Type of Skin | Body | Products
Derma Control
Roll-on Deodorant Fresh
without von mineral oil components, silicones und PEGs

vegan
50 ml
Content 50 ml
(Base price 298.00 € / 1l)
Product Code: 136
incl. vat excl. shipping cost
Available for delivery within 1-2 working days
Free shipping from 49.00 € *
Derma Control Roll-on Deodorant Fresh
by Charlotte Meentzen
Long-lasting protection with an ocean fragrance A natural complex of active ingredients neutralises odours mildly, effectively and safely. The long-lasting feeling of freshness offers all-day comfort – with excellent tolerability and no aluminium salts. Reliable protection and a gentle effect from morning to night.
Reviews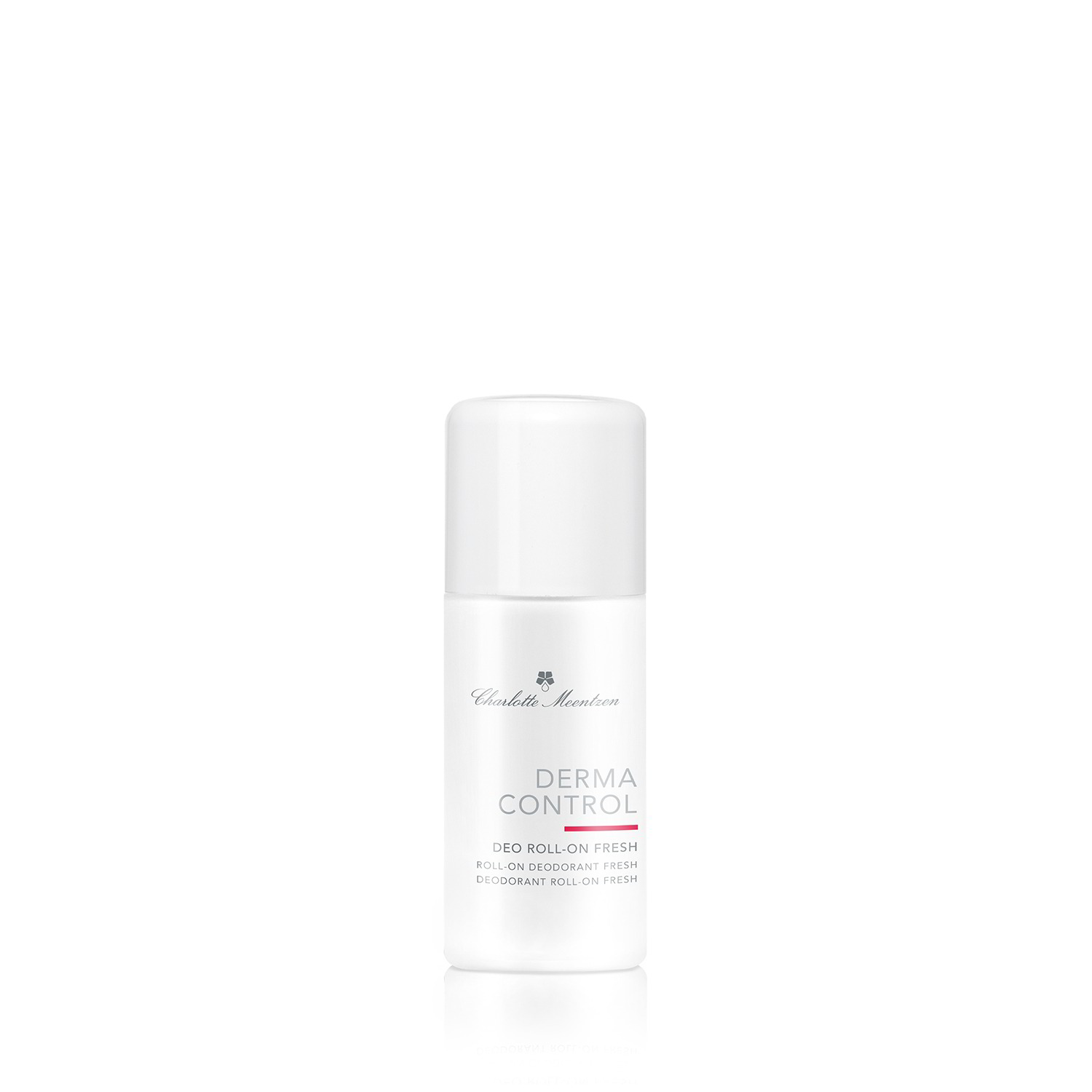 Derma Control
Roll-on Deodorant Fresh
5.0
This product has 5.0 of 5 stars.
We collected 2 reviews.
Christiane K.

Verified Buyer

Reviewed on Nov 3, 2023

Immer frischer Geruch

Usage Duration:

More then 6 Months

Sehr guter Deoroller,keine Hautreizungen ,angenehmer frischer Geruch.

Kristina L.

Verified Buyer

Reviewed on Jun 5, 2023

sehr gut