Classic skincare with an innovative system
If we think we can do it better, we even reassess our classic care line. In this way our traditional Kräutervital active herbal care range has developed into an innovative skincare system that totally trusts in the power of nature and can therefore give each type of skin exactly what it needs.

ACTIVE INGREDIENTS:
This innovative skincare system is based on the combination of three ingredients: All products contain invigorating common horsetail, astringent lady's mantle and soothing mullein. And because different skin types have different needs, these ingredients are supplemented by additional active agents according to skin type.

EFFECT:
The innovative beauty formula is based on the synergy of the three traditional medicinal plants. Only the plant parts with the highest effective ingedients are used: the leafy tops of lady's mantle, the leaves of the common horsetail and the mullein flowers.

THE CLASSIC RANGE WITH NATURAL SYSTEMATIC CARE
The KRÄUTERVITAL Care System consists of a fivestep care regimen: cleansing, purifying and toning, daytime care and protection, overnight care and regeneration, as well as complementary care.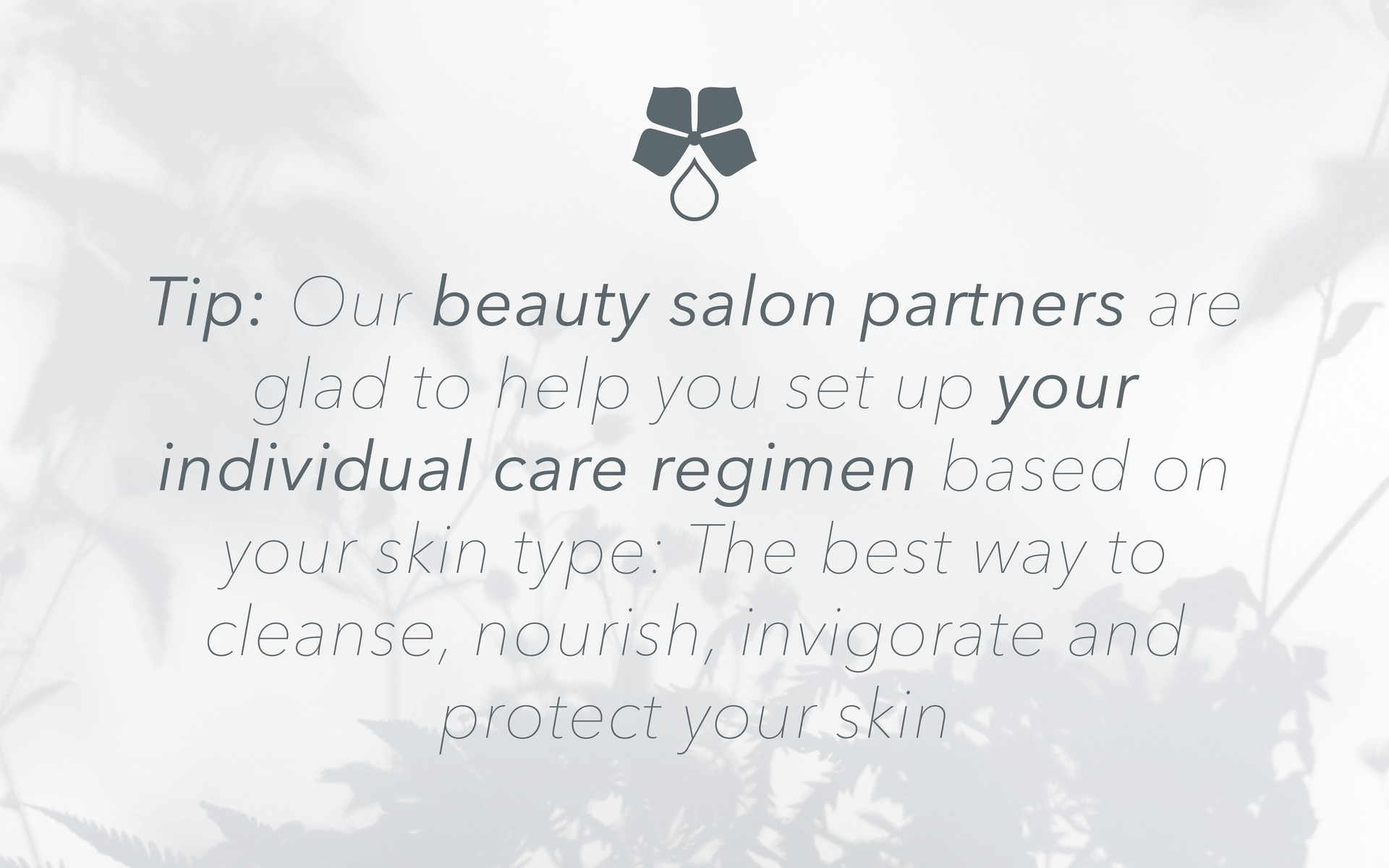 FIND YOUR NEAREST CHARLOTTE MEENTZEN COSMETICS STUDIO
by Charlotte Meentzen
Kräutervital
Lemon-Balm Cleansing Gel
(Base price 96.60 € / 1l)
This mild cleansing gel with extracts of lemon balm and green tea dissolves particles of dirt and make-up and its cleansing action penetrates deep into the pores, without drying it out. It prevents the emergence of new skin impurities while simultaneously revitalising and refreshing the skin. For a clear and radiant complexion.
by Charlotte Meentzen
Kräutervital
Mayenthau Softener Toner
(Base price 79.33 € / 1l)
This refreshing toner with extracts of camomile and marigold cleanses and revitalises the skin. It improves skin hydration and the panthenol and allantoin it contains alleviate irritations and support regeneration. The skin becomes purer, more vital and ideally prepared for the next care treatment steps.
by Charlotte Meentzen
Kräutervital
Vitamin Day Cream
(Base price 238.00 € / 1l)
A moisturizing day cream and make-up base that balances and protects the skin while providing gentle soothing care. Vitamin A and E protect the skin against free radicals and thus against premature ageing.
by Charlotte Meentzen
Kräutervital
Kräutervital Cream
(Base price 298.00 € / 1l)
The rich cream moisturizes the skin, leaves it looking smooth and supple and protects it against premature ageing. Contains extracts of horsetail, lady's mantle, mullein and chamomile.
by Charlotte Meentzen
Kräutervital
Cream Peeling
(Base price 230.00 € / 1l)
The mild cream peeling removes dead skin particles. It smoothens rough skin and refines the texture of the skin. Contains extracts of witch hazel and licorice, as well as panthenol and bisabolol.
by Charlotte Meentzen
Kräutervital
Cream Mask Sea Buckthorn-Lecithin
(Base price 330.00 € / 1l)
The rich cream mask with precious Sea Buckthorn extract calms the skin and helps to regenerate stressed skin. Lecithin and almond butter ensure soft and supple skin and protect it
against moisture loss. Quickly reduces that dry and tight feeling leaving the skin silky-smooth and supple. For a noticeably relaxed and recuperated complexion.
by Charlotte Meentzen
Kräutervital
Tinted Day Cream beige
(Base price 238.00 € / 1l)
A day cream for combination skin and normal to dry skin which protects and cares for the skin. It gives your face a mild and natural tone. Vitamin E and vegetable oils from macadamia nut and
sesame smooth the skin and protect it from dryness.