Derma Control Couperose | Product Advice
SPECIALIZED CARE FOR COUPEROSE
When your skin is on red alert: Couperose is a skin condition where small, dilated skin vessels result in a reddened complexion, often on the forehead, cheeks and nose. This care range with high skin tolerance contains an active ingredient complex that stabilizes the skin and alleviates redness.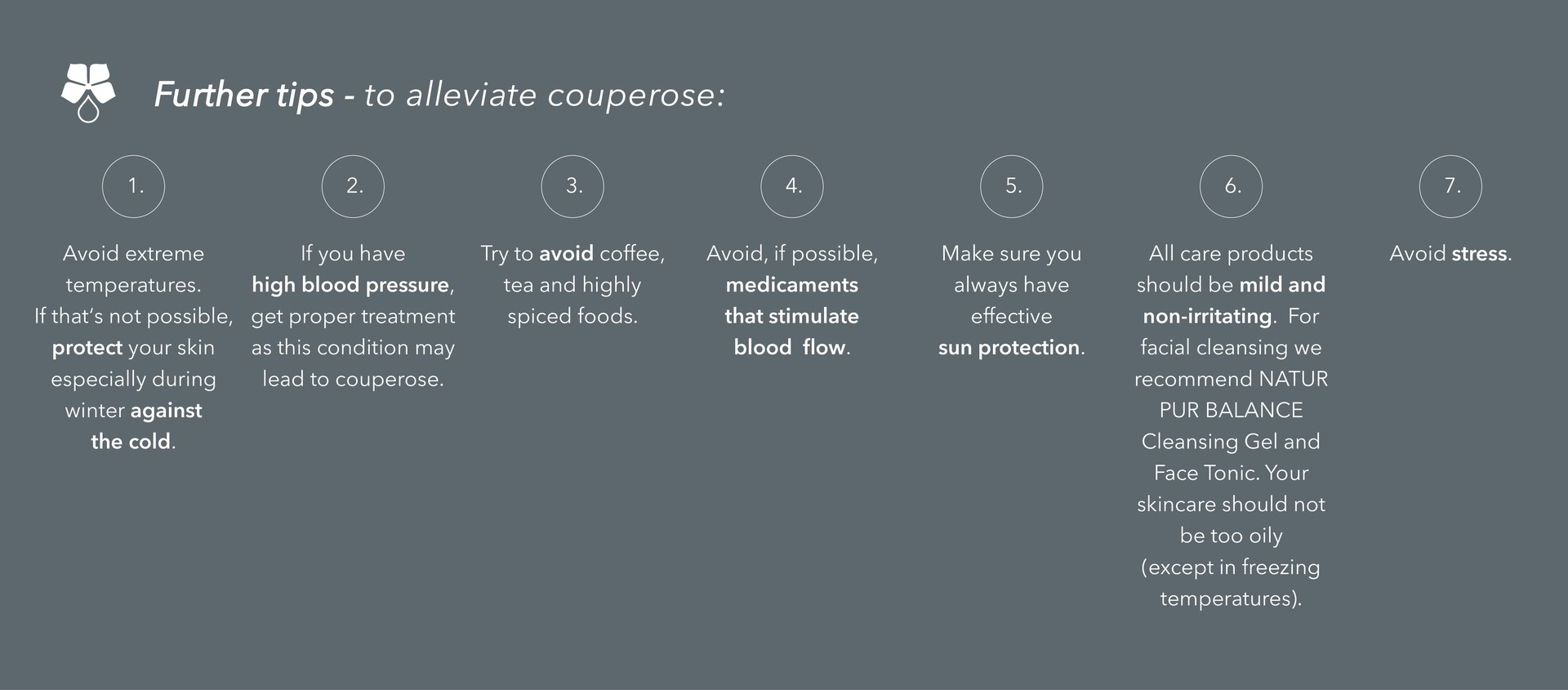 SUN PROTECTION IS A MUST
Especially people with skin diseases react highly sensitively to sunlight. UV radiation often triggers an exacerbation of existing conditions.

THE RIGHT DIET:
The causes of couperose are as numerous as people themselves. Moreover each affected individual reacts differently to specific influences. However, diet plays an important role and offers good alternatives to help avoid exacerbating conditions.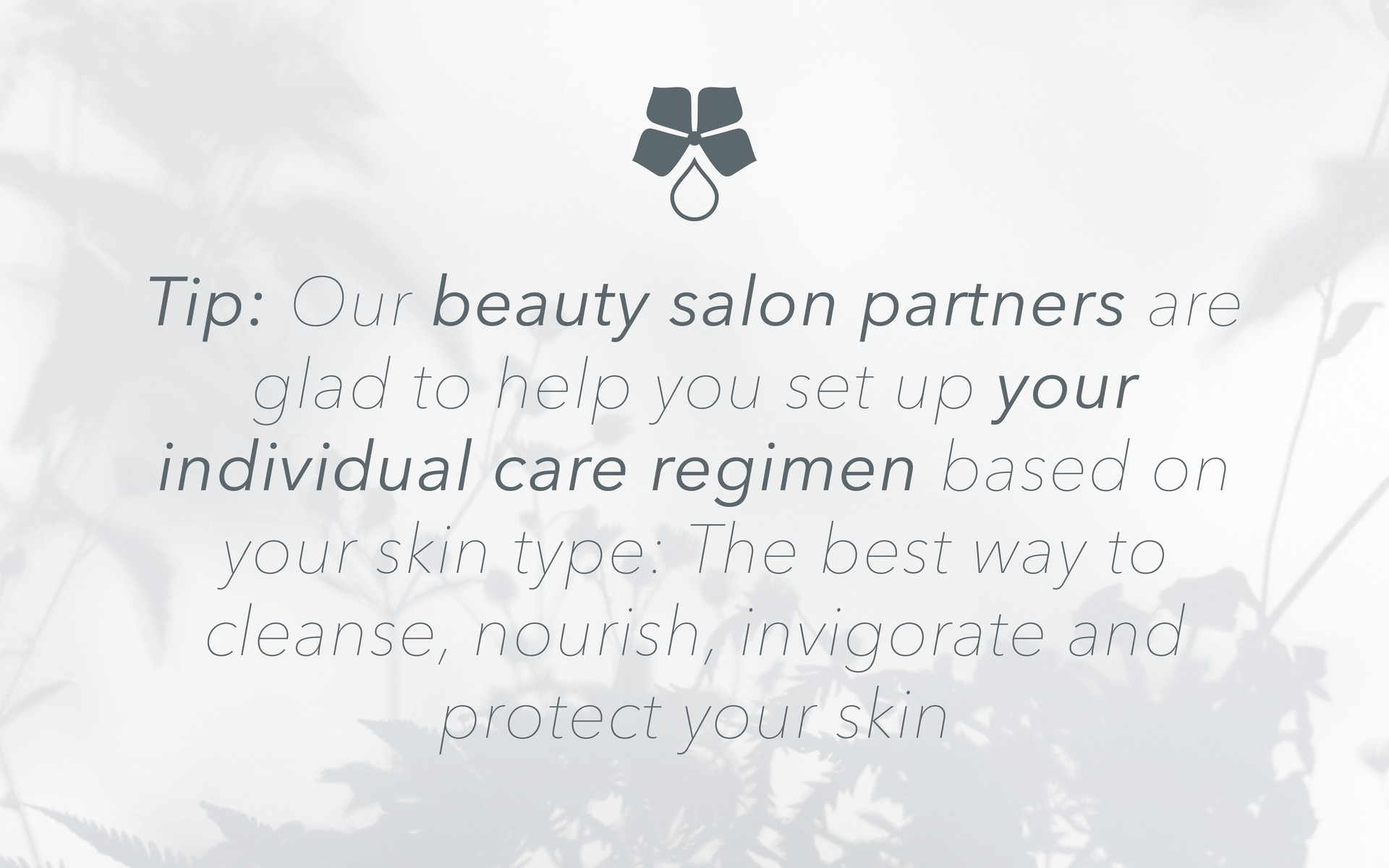 FIND YOUR NEAREST CHARLOTTE MEENTZEN COSMETICS STUDIO