MEENTZEN FOR MEN Anti Age Turbo Q10 Cream Fluid | Night Care | Facial Care | Face | Products
MEENTZEN FOR MEN
Anti Age Turbo Q10 Cream Fluid
without von mineral oil components, silicones und PEGs

vegan
50 ml
Content 50 ml
(Base price 768.00 € / 1l)
Product Code: 631
incl. vat excl. shipping cost
Available for delivery within 1-2 working days
Free shipping from 49.00 € *
MEENTZEN FOR MEN Anti Age Turbo Q10 Cream Fluid
by Charlotte Meentzen
smooths & tones
This light fluid nurtures and strengthens demanding, stressed skin – men's daily turboboost! Its special formula with Q10, Pentavitin® and hyaluronic acid is re-energising and lastingly hydrating, while Matrixyl™ rebuilds the structures required to make skin smooth. When used regularly, lines and wrinkles are reduced. Vitamin E helps protect the skin against UV-related environmental influences.
Reviews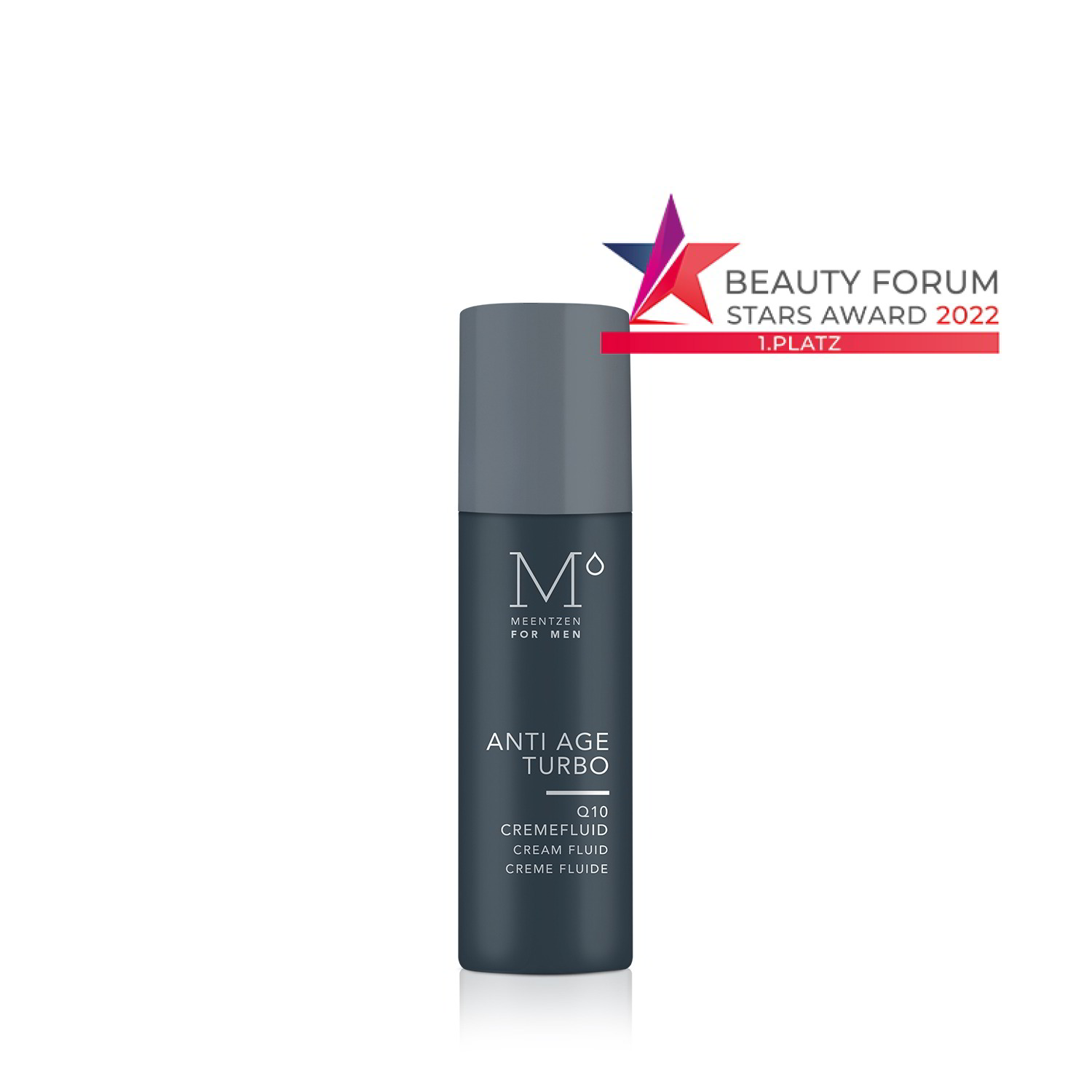 MEENTZEN FOR MEN
Anti Age Turbo Q10 Cream Fluid
5.0
This product has 5.0 of 5 stars.
We collected 2 reviews.
B.G.

Verified Buyer

Reviewed on Nov 7, 2023

Anti Age Turbo

Usage Duration:

1 - 6 Months

Haut hat die Pflege dankbar aufgenommen, tolles Hautbild

Anonym

Verified Buyer

Reviewed on Aug 29, 2023

Pflegend

Skin Type:

Normal to Combination Skin

Usage Duration:

More then 6 Months

sehr gut zu dosieren, Man(n) fühlt sich mit dieser Crème frisch und gepflegt, kaufe ich gern immer wieder