Age Control Night Care With Lifting Effect | Night Care | Facial Care | Face | Products
New: more sustainable packaging
Age Control
Night Care With Lifting Effect
without von mineral oil components, silicones und PEGs

vegan
50 ml
Content 50 ml
(Base price 858.00 € / 1l)
Product Code: 912
incl. vat excl. shipping cost
Available for delivery within 1-2 working days
Free shipping from 49.00 € *
Age Control Night Care With Lifting Effect
by Charlotte Meentzen
For firm, smooth skin
While you sleep a special mineral complex provides your skin with intensive support during its regeneration phase. This helps to strengthen the skin from the inside out. The skin's elasticity is increased and the tissue structure is reinforced. Precious Hibiscus Extract and hyaluronic acid, as well as vitamins E and A provide intensive moisture and protect the skin against damaging environmental influences. The quick-acting cream leaves the skin looking smooth and firm for a long time. In this way the skin naturally regains the biological properties of its younger years.
Reviews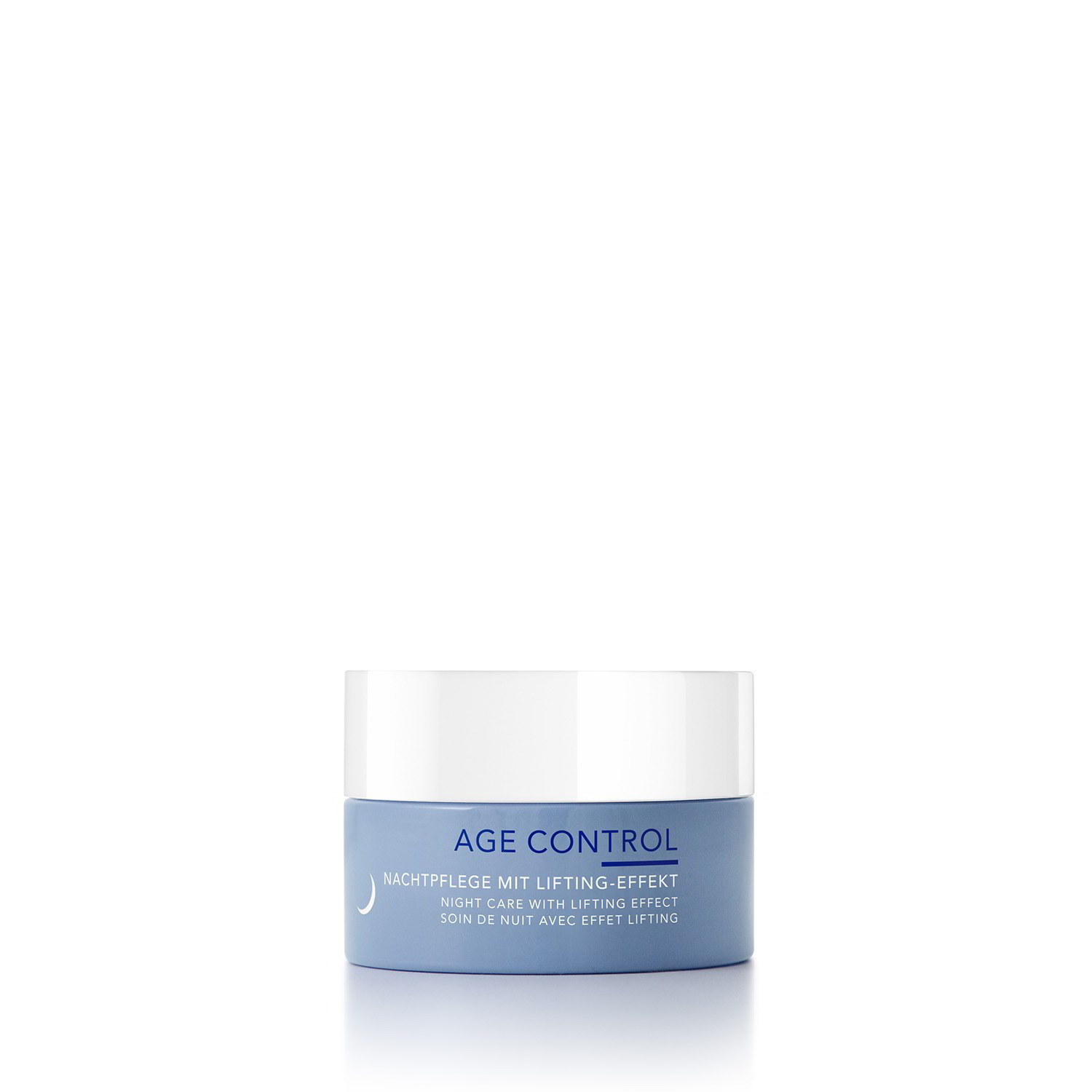 Age Control
Night Care With Lifting Effect
5.0
This product has 5.0 of 5 stars.
We collected 1 reviews.
Nele S.

Verified Buyer

Reviewed on Oct 17, 2023

Se angenehmes Hausgefühl

Usage Duration:

Less then a Month

Und die Haut erholt sich im Schlaf. Angenehmer Geruch und tolle Textur.