Regeneration Eye Contour Cream Gel | Eye Care | Facial Care | Face | Products
New: more sustainable packaging
Regeneration
Eye Contour Cream Gel
without von mineral oil components, silicones und PEGs

without perfumes
30 ml
Content 30 ml
(Base price 1,030.00 € / 1l)
Product Code: 907
incl. vat excl. shipping cost
Available for delivery within 1-2 working days
Free shipping from 49.00 € *
Regeneration Eye Contour Cream Gel
by Charlotte Meentzen
Does not contain dyes or perfume oil. High quality vegetable oils and special moisturizing complex regenerate the skin's hydro­lipid film. Radical catchers such as vitamin E and coenzyme Q10 prevent premature skin ageing. Helps to smooth lines and wrinkles and gives the skin a relaxed and fresh appearance. Plant extracts of lime and liquorice calm the skin and prevent inflammation.
Reviews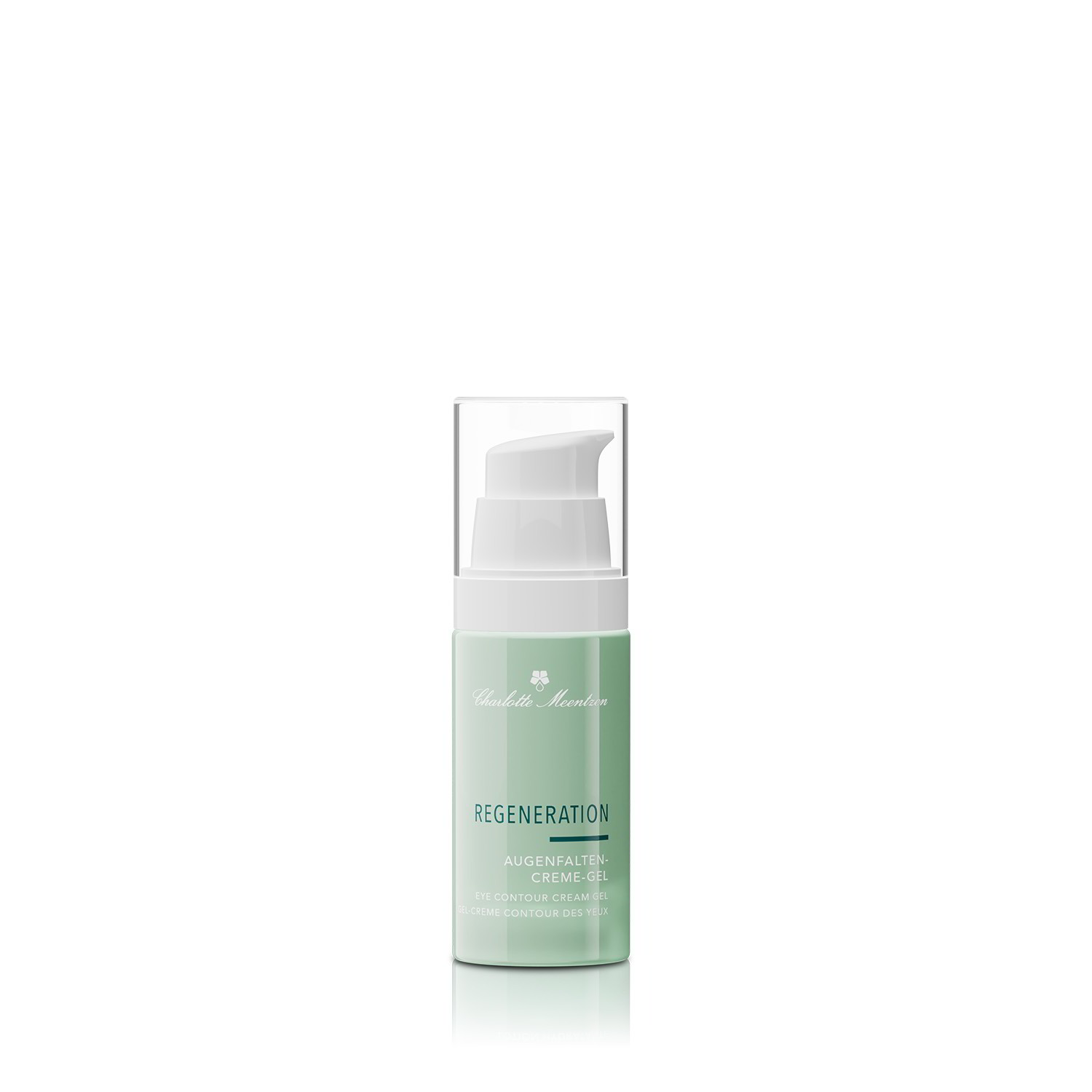 Regeneration
Eye Contour Cream Gel
4.5
This product has 4.5 of 5 stars.
We collected 2 reviews.
Yvonne K.

Verified Buyer

Reviewed on Oct 10, 2023

Augenpflege

Usage Duration:

1 - 6 Months

Anonym

Verified Buyer

Reviewed on Jun 29, 2023

Leichte Augenpflege

Skin Type:

Normal to Combination Skin

Leichte Augenpflege für den Sommer sehr zu empfehlen. Gutes Hautgefühl und nicht parfümiert. Gefällt mir!