Natur Pur BIOLIFT | Product Advice
CERTIFIED ANTI-AGING NATURAL COSMETICS
NATUR PUR is the certified natural cosmetic line by Charlotte Meentzen. Thanks to the NATRUE label, the purely natural NATUR PUR BIOLIFT line ensures smooth and firm skin.

ACTIVE INGREDIENTS:
The main components of this cosmetic line are Spivinol and red wine extract that fight free radicals and prevent oxidative stress.

EFFECT:
The products of this effective compound of certifed natural and anti-aging cosmetics build a protective barrier against environmental stress and slow down the skin's aging process.
They mitigate wrinkles and smooth out facial features.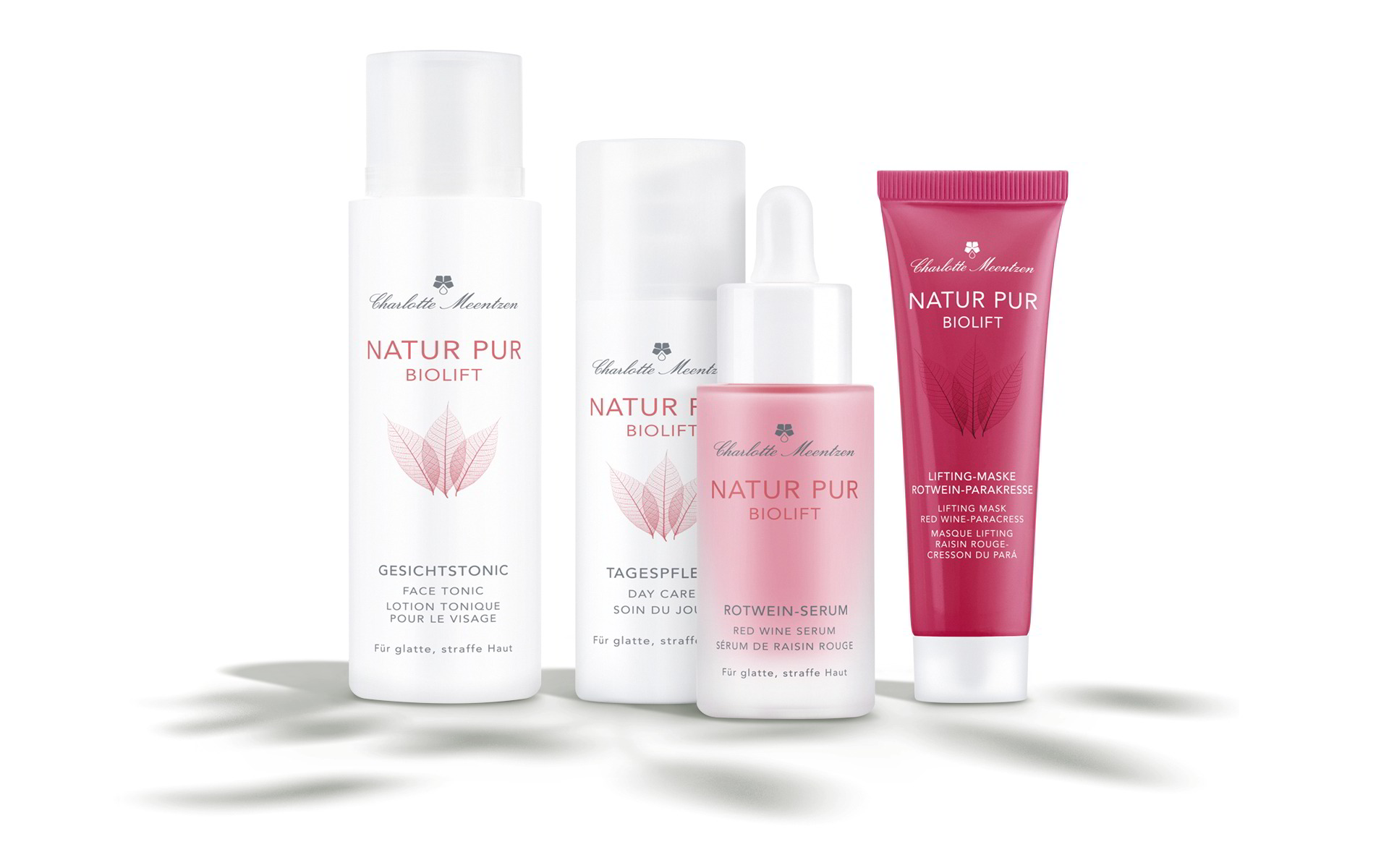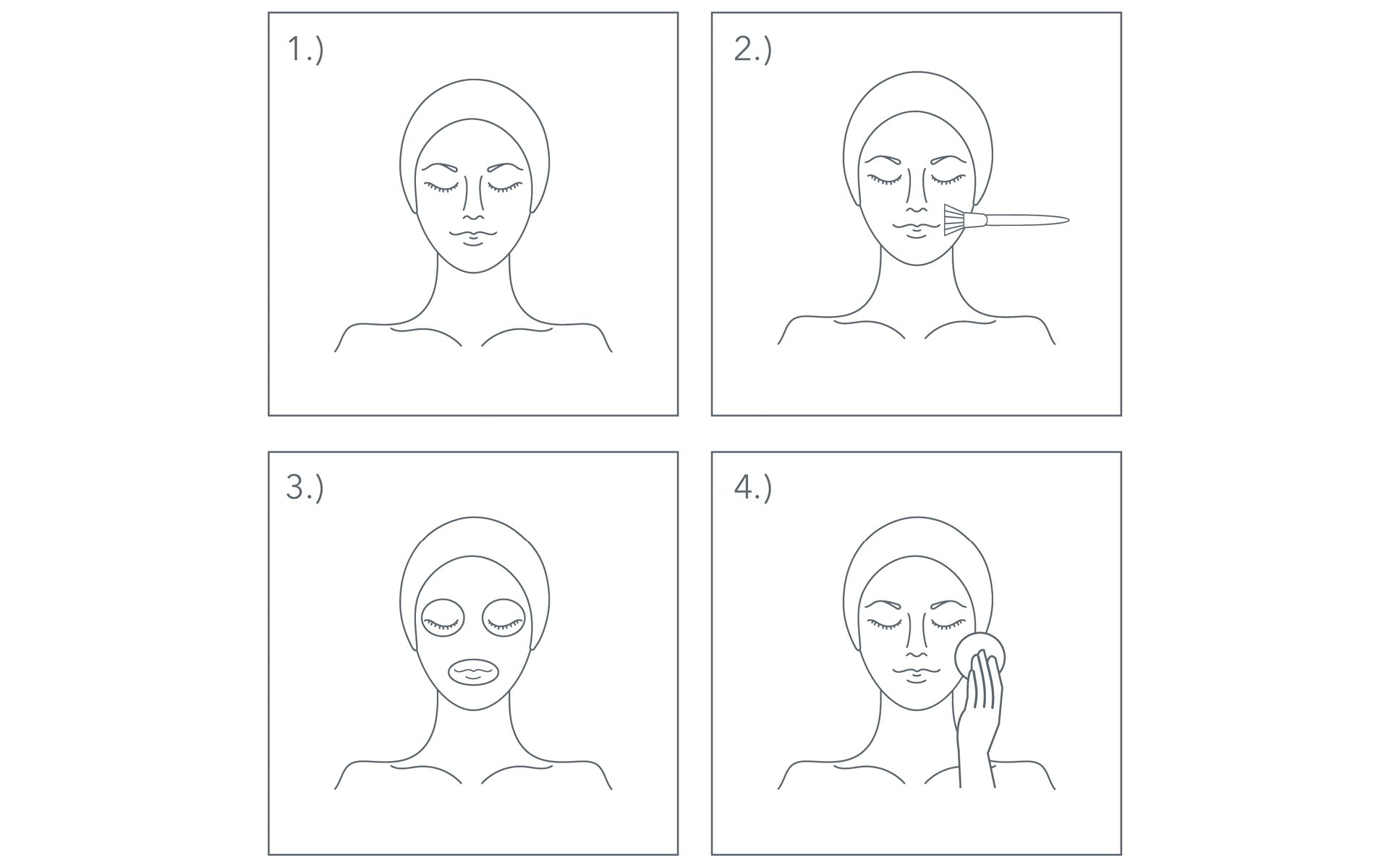 Lifting Mask Red Wine-Paracress - to use
Thoroughly cleanse face and décolleté
Apply the mask evenly and opaquely with a brush
Leave on for 10 minutes
Remove residues with a cotton pad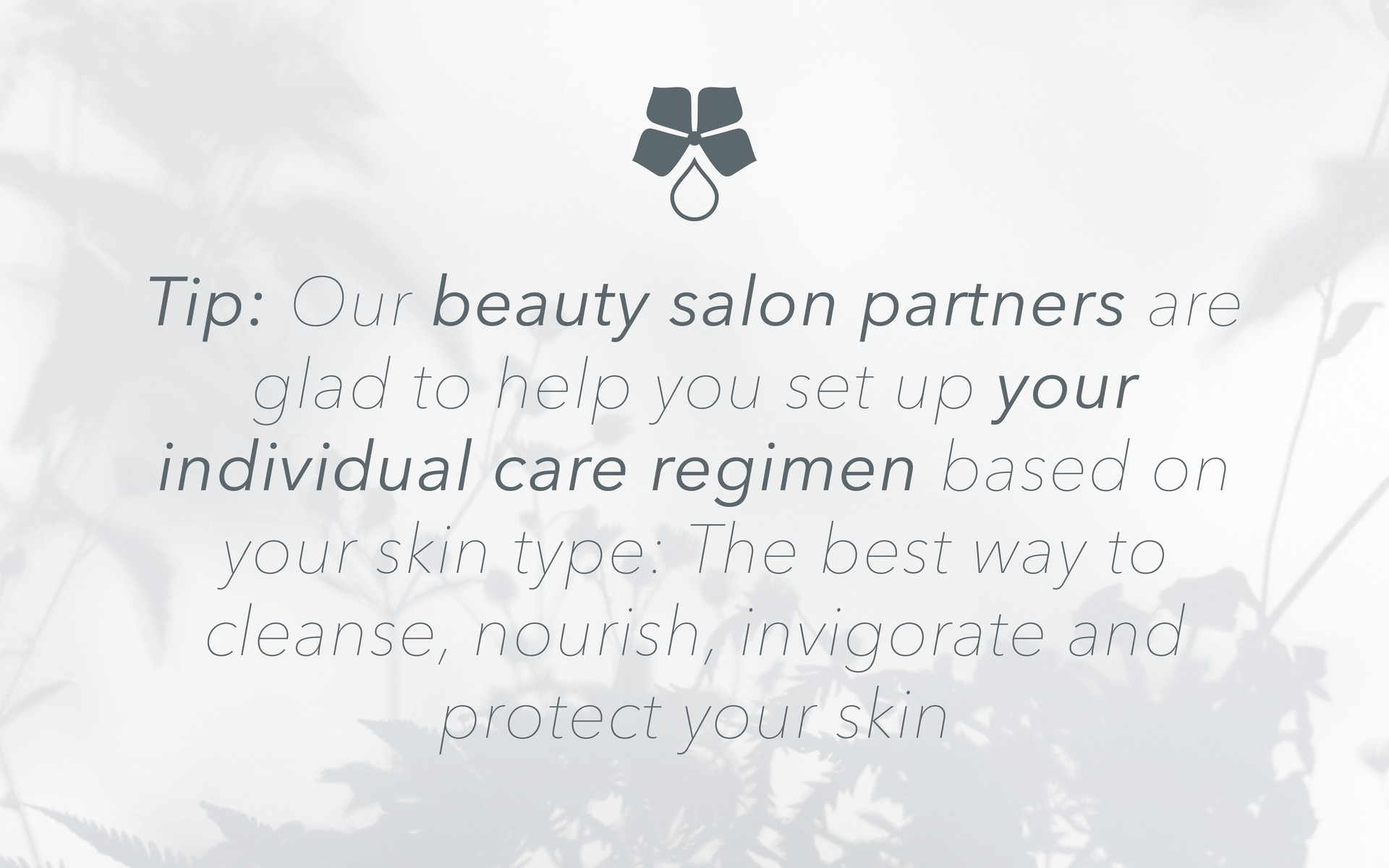 FIND YOUR NEAREST CHARLOTTE MEENTZEN COSMETICS STUDIO