Aqua Minerals | Product Advice
MOISTURIZING CARE RANGE FOR ALL SKIN TYPES
The care products of the AQUA MINERALS range are a blessing for skin with a low moisture level. The ingredients not only fight free radicals but are also rich in long-lasting moisture.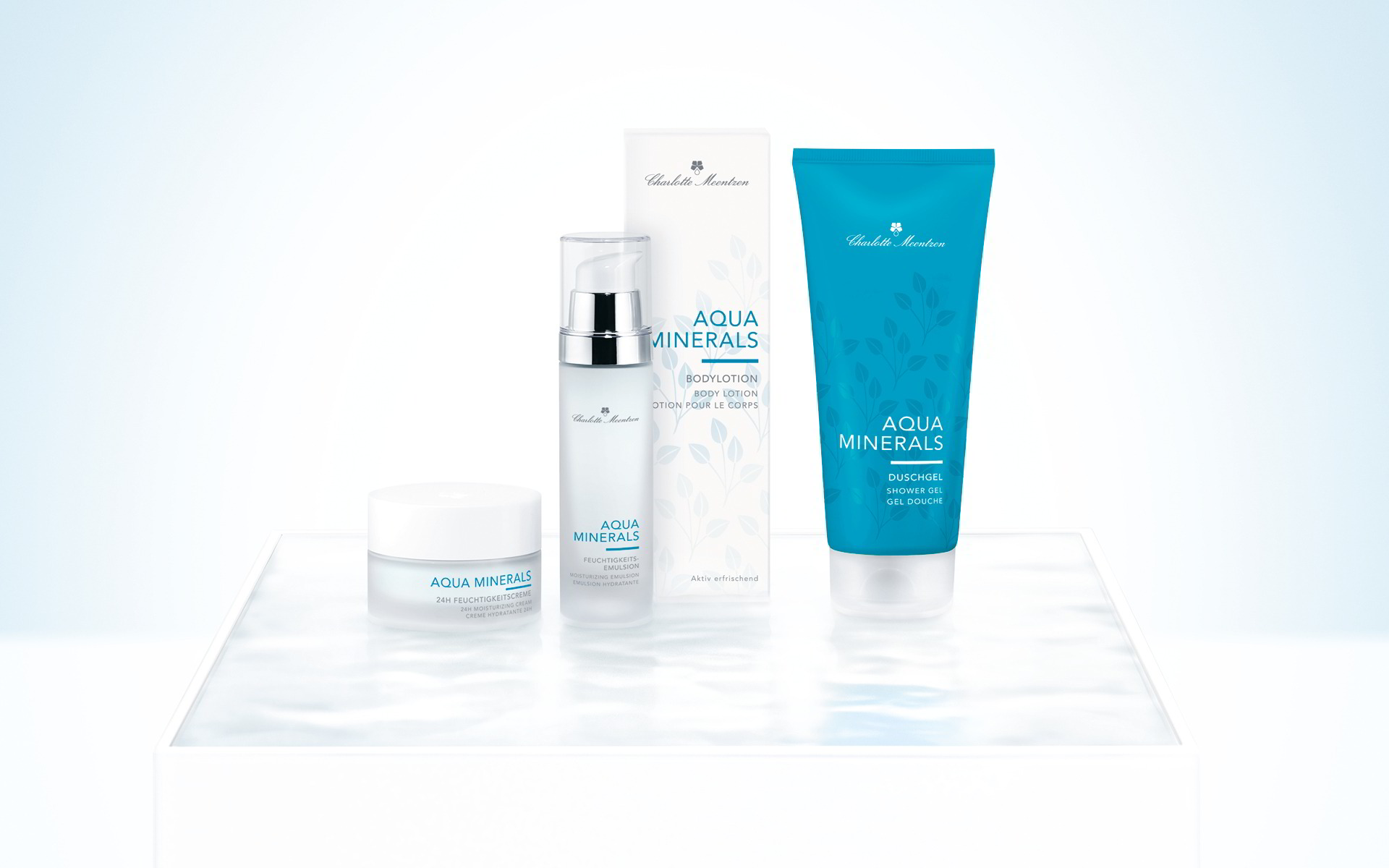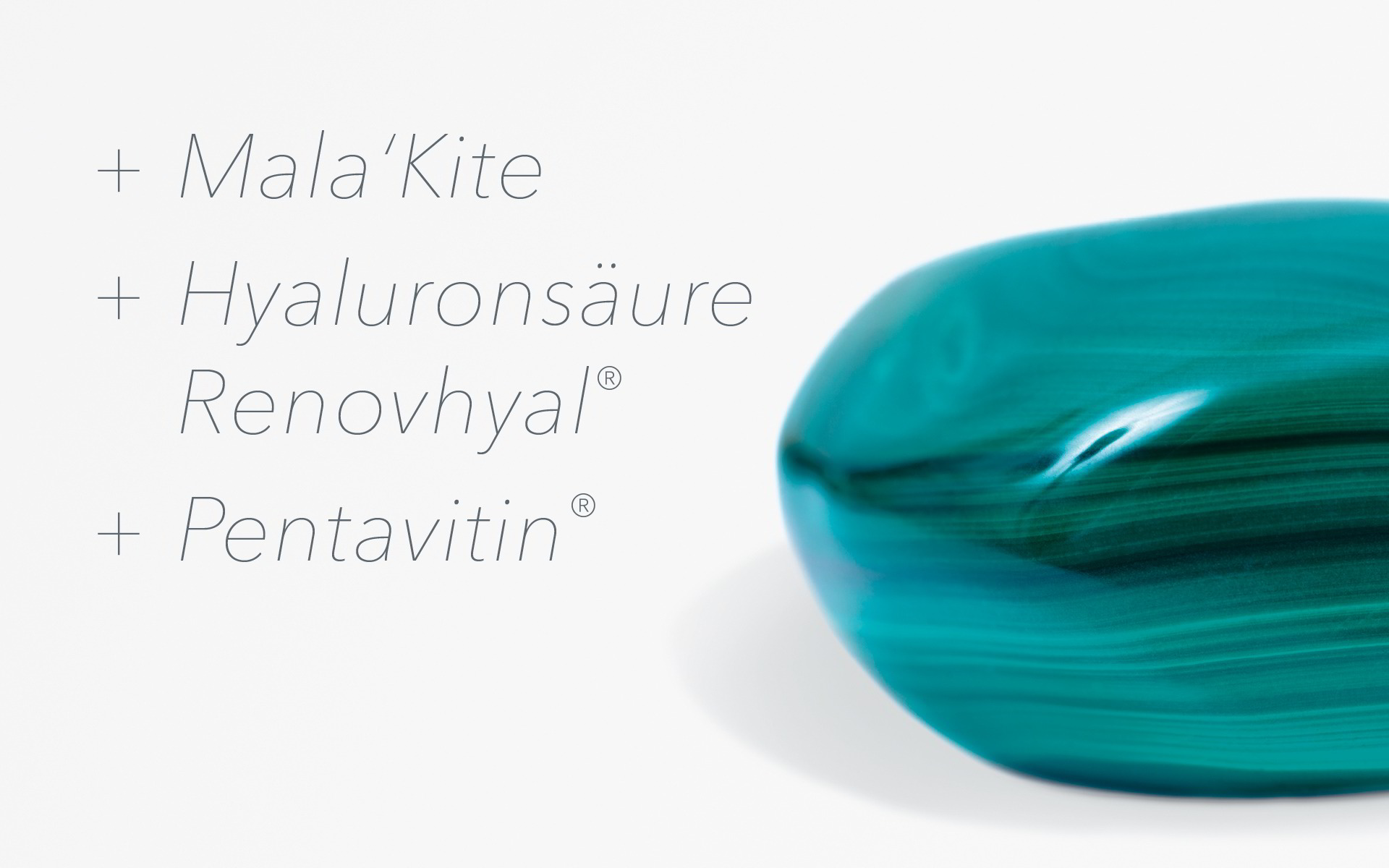 ACTIVE INGREDIENTS>
The main component of this range is Mala'Kite®, an extract from the gemstone malachite. It remineralizes the cells and protects against free radicals.
Hyaluronic acid provides moisture and Pentavitin® binds this moisture with lasting effect.

EFFECT:
The result is skin that looks and feels wonderfully elastic, vitalized and smooth to the touch.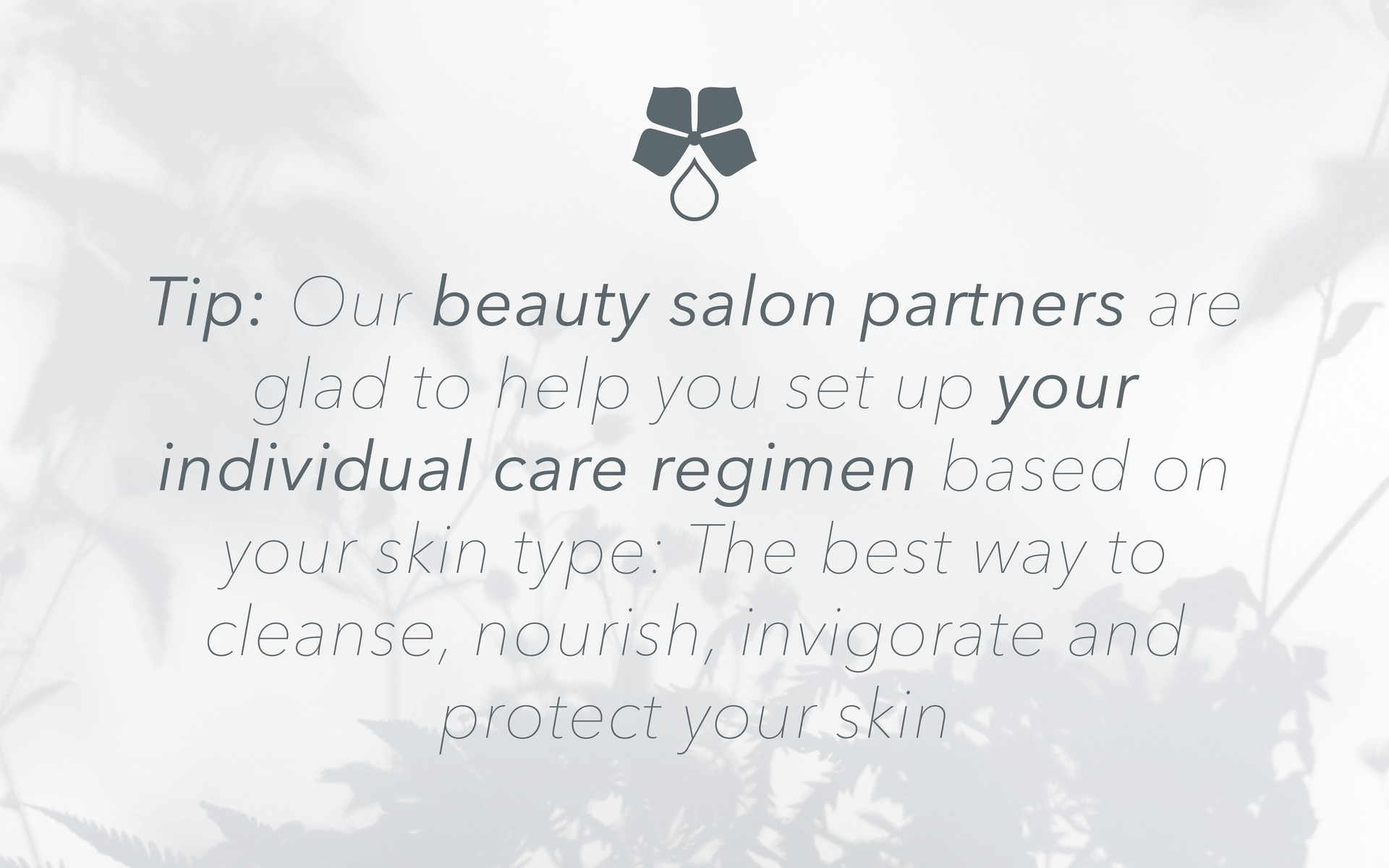 FIND YOUR NEAREST CHARLOTTE MEENTZEN COSMETICS STUDIO